The Famous Vermont "Bill of Sale Only" Vehicle Title Process
How do you get a car title through Vermont?
There are online "title" websites that charge $300, $400, $500 and more to get you a title, using this "trick" that really only costs $76. ($48 for a motorcycle). You can do it yourself very easily and avoid excessive, predatory, or capitalistic fees. Some people call it the Vermont loophole, some call it title recovery. Either way, it is a method used by millions of car buyers to get a lost title to a vehicle, sometimes abandoned cars.
---

Free how-to instructions:
Step 1. Download Vermont application VD-119 (Click Here)
Step 2. Fill in sections 1 – 8 (Leave section 3A and 3B blank)
Step 3. Calculate fees for section 9
Step 4. Mail to Vermont DMV 120 State St, Montpelier VT 05602
Step 5. Bring the validated VT registration to your states DMV to exchange for title. (attach this official Vermont title bulletin to your paperwork to speed up the title transfer)
You can also visit our other website CarTitles.com for more detailed information, along with the option to have us do the whole process for you. (There are also other methods of getting a title, such as magistrate title, bonded title, prior owner contact, and lien release described on that site.) Click here to visit CarTitles.com
This title process has been featured on Hagerty and Jalopnik, which says that "Vermont DMV Is Secretly America's DMV".
---
How it works
The Vermont title loophole works because the state of Vermont is a non-titling jurisdiction. This means that they give registrations instead of titles for vehicles older than 15 years. For that reason, the registration provided is a valid document that can be used in other states to exchange for a title. You will even receive license plates. There are a few other non-titling states, but Vermont is the only one which will provide you this "registration ownership" to a resident outside of the state of Vermont.
---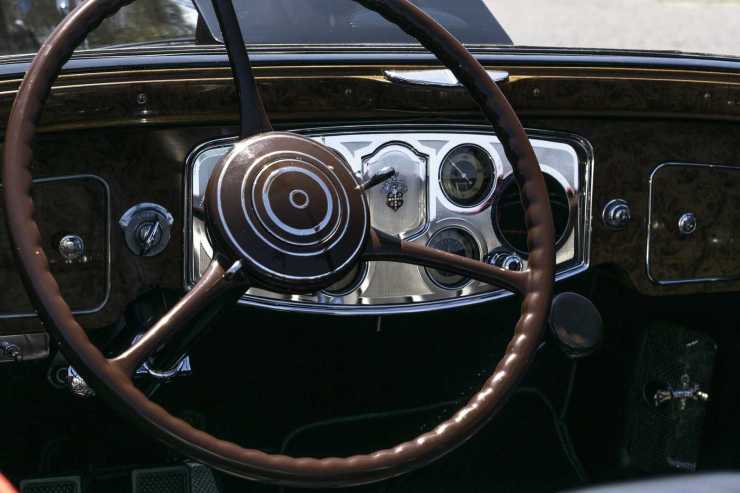 ---
---
Answers
What is the catch?
The vehicle must be 15 years old or older (2006 and older), and you need some type of a bill of sale or receipt.
What is a bill of sale?
A bill of sale is a description of a vehicle transfer. It can be handwritten, it does NOT need to be notarized. It needs to list the name of buyer and seller, description of vehicle, date, and signature of seller. Seller does not need to be a titled owner. An eBay receipt qualifies as a bill of sale.
How long does it take?
The average time it takes the Vermont DMV to issue the registration and license plates is 5 – 7 business days.
Does it work for my state?
This has been used in all 50 states, and for export.
Do all vehicles qualify?
If a vehicle is reported stolen, the paperwork will not be accepted. If there are liens on the vehicle, or it needs an inspection in your state, that needs to be resolved before your state issues a title.
What if my car is newer than 2006?
In that case, you can do a bonded title, click here for more details.
Can you do the paperwork for me?
Click here for details on title assistance.
How long will this work for?
The Vermont DMV is still currently offering this for residents of all 50 states. They have indicated that in 2021 or 2022, they may restrict the process to Vermont residents only, so if you have a vehicle that qualifies, it is better to get it done sooner. Some states may be restricting use, check with your state in advance.
How do I fill out the form?
You can watch free videos at CarTitles.com. Follow the instructions carefully, as we are told by the Vermont DMV that many applications are sent back for common errors. The free consumer videos cover all of these details for you.
Are there other ways to get a title?
There are 22 methods to recover a missing title. Examples are bonded title, magistrate title, lien release, salvage title, prior owner transfer, deceased owner transfer, etc. All of those methods are described in detail on the website CarTItles.com

This process is not designed for and not to be used to evade taxes, transfer vehicles not rightfully owned, or deprive other parties of rights. Verify all laws pertaining to your specific circumstances, your responsibilities and liability.
---
Send Us a Message
---
Copyright CarTitle.com – All rights reserved